American Siding Construction
the name you can trust
New Jersey Roofing, Siding, Window & Gutters Contractor
We are a Company in New Jersey working with roofing, siding, windows and gutter. We can handle all your house needs about it: new, installation, restoration, maintenance, re-do, repairs.
We are fully ensured and licensed with years of experience. Home owners are very welcome. Come to American Siding, our staff are prepared to give a personal touch. We believe that quality craftsmanship and design are just the beginning in installing a successful roofing system. We go beyond the basics with our innovative maintenance programs, extended warranties, and great customer service ensuring our customer's satisfaction and their roofing's long term performance. We know how is important to build a very good relationship with our clients keeping with satisfaction our quality service. Our dedication to our customer is the key to our success.
Our heritage is the list of satisfied clients that can provide references upon request.
American Siding Office
53 Euclid Ave Newark NJ 07105
(973) 817-9278
Direct Lines
(973) 418-3253 / (973) 418-0570
Opening Hours
M - F: 9AM – 5PM
Saturday: 10AM - 3PM
Sunday: Closed
Contact Us
Office
53 Euclid Ave Newark NJ 07105
(973) 817-9278
Direct Lines
(973) 418-3253 / (973) 418-0570
Email
[email protected]
Licensed / Insured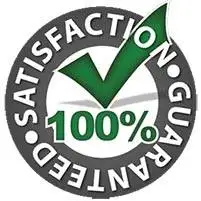 LIC # 13VH04322000